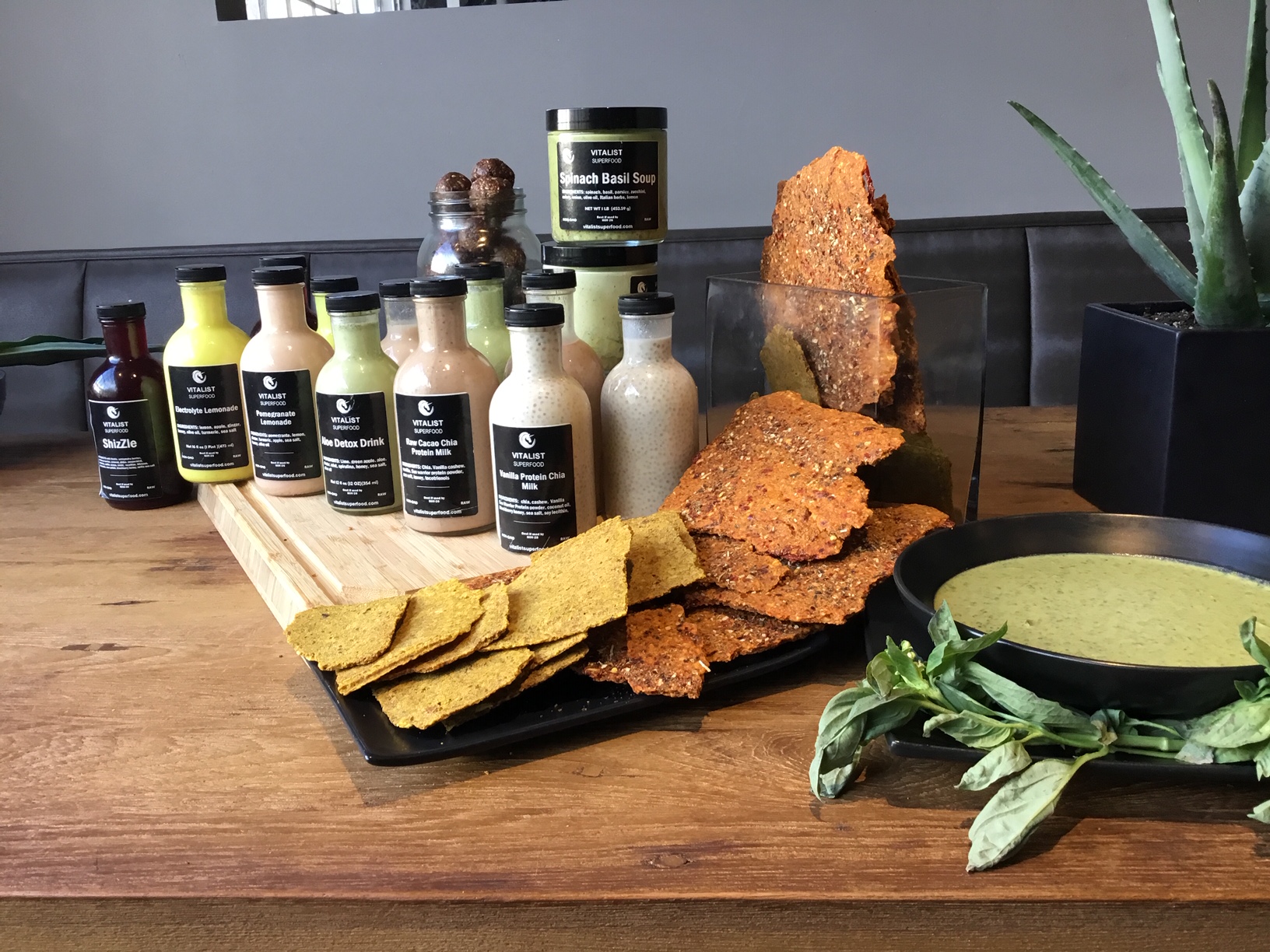 14-day cleanse package
Over the 14 days, your liver will begin to regenerate. This is especially helpful for shedding toxins in the liver, gallbladder, and intestines. With the support of Vitalist products you'll be delicious products and you don't go hungry! Added the perks of not having to meal plan for two whole weeks!
Vitalist Cleanse Package includes: Electrolyte Lemonade, Aloe Detox, Shizzle, Chia Protein Drinks - and our foods including soups, crackers, and Unicorn Balls. You'll receive four packs of herbs to support you, and a complimentary consultation with a cleanse booklet. Pick up at Vitalist Superfood Test Kitchen.